I posted previously featuring some yummy autumn/fall edibles for your big day.. I found so many fantastic autumn goodies last time I searched, I had to continue my delicious looking finds to another post! If you are having a crisp autumn wedding, here are some fall favors I think you will LOVE!
The first autumn edible favor idea I found were Personalized Fall Wedding Favor Cookies from "A Little Favor". They are beautifully decorated sugar cookies in fall shapes like pumpkins, acorns and leaves, professionally frosted and sprinkled with beautiful detail! You can even personalize each cookie with initials, your wedding date or your names! Scrumptious!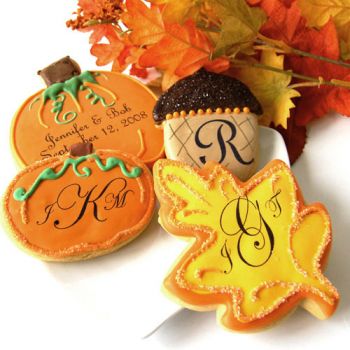 The next tasty find was also from "A Little Favor", Candied Fall Leaves! Four candied autumn leaves are beautifully numberswiki.com
packaged in a plastic tube that is adorned with an orange ribbon with a thank you tag. The leaf candies come in four fall colors – red, yellow, orange and green.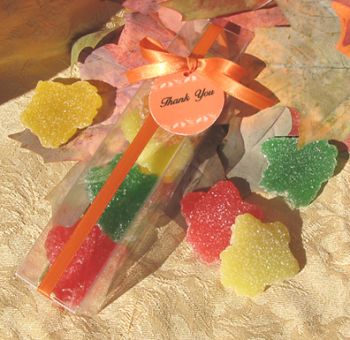 Another yummy find for a fall wedding favor I found were extremely unique festive candy apple kits from Simply Elegant Favors. Each adorable tote bag contains caramel mix, 8 sticks and chocolate candy jimmies for your guests to go home and continue the autumn celebration by making their own candy apples! I know your guests would love taking home such a unique gift..I know I'd love one! Mmmmn, candy apples!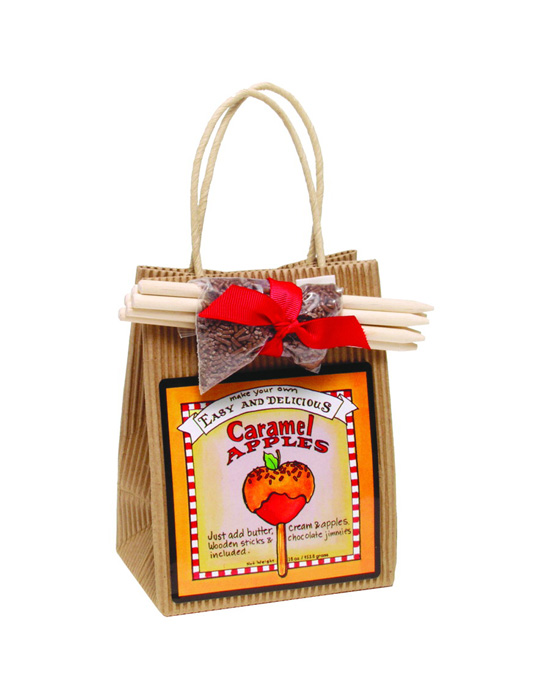 Have you ran across any other wedding edibles I should blog about? Send me an e-mail!